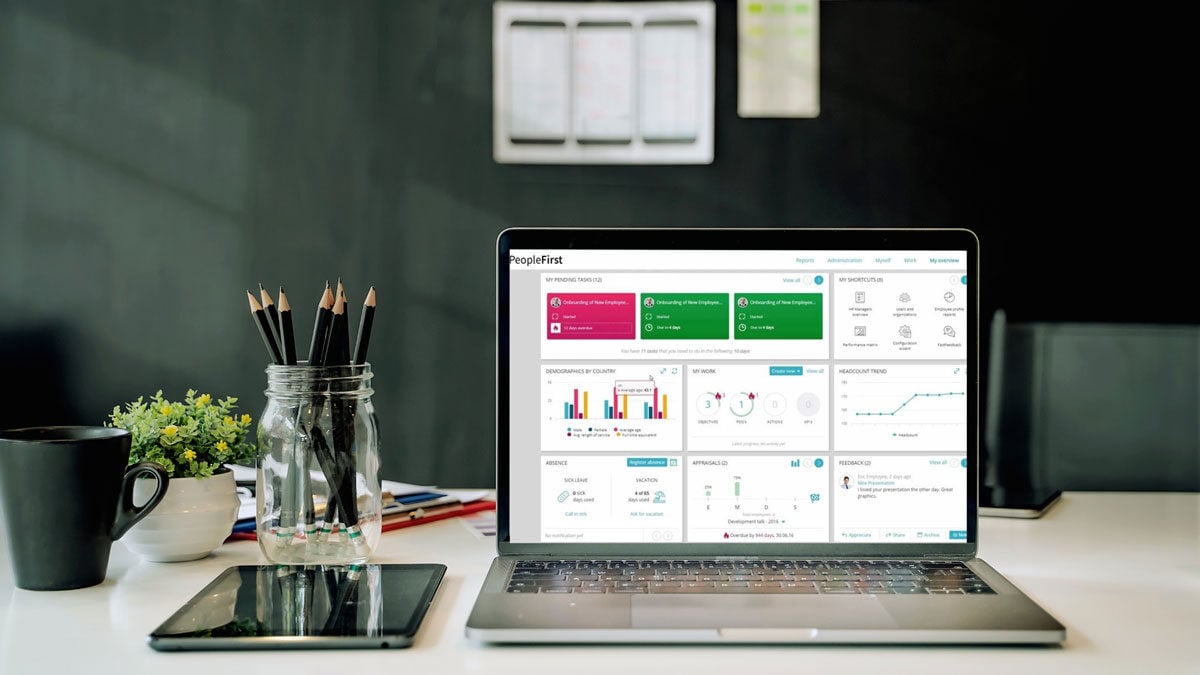 HR systems (also known as HCM or HRM systems) are playing an increasingly important role in the IT systems landscape of organisations.
An HR system combines a number of functions and processes to facilitate the management of people, business processes, and data. It provides a variety of tools that support different stages of an employee life cycle, ranging from recruitment and hiring to skills development and analysis.
In this blog post, we will take a closer look at the different types of HR systems available and what purpose they serve. It's important to first decide the type of support you are looking for. Do you need to improve your administrative efficiency? Do you only want traditional HR functionality or do you also want systems with more advanced functionality?
Choosing an HR system is often a complex challenge. Firstly, there are many options to choose from, and secondly, because it often requires an internal mapping of processes and needs. The functionality of different systems will fit differently depending on the needs of the organisation. By looking at the different types of HR systems available, it becomes easier to navigate towards the type of system that best suits your organisation. Below we have given descriptive names to the different types of HR systems to highlight the differences in functionality.

If you are ready to take the next step, we recommend the blog posts 'Comparing HR systems' and 'Requirements specifications for an HR system'.
Various types of HR systems
Operational HR systems: streamlining HR operations
By operational HR systems, we mean systems with functionality designed to collect employee data and enable reporting on key HR data. An operational HR system is based on qualitative data and therefore requires master data. Master data can include, but is not limited to, employee information, digital documents, and metrics related to employees and work processes.
These systems provide HR managers with the information they need to perform tasks such as performance management, salary reviews, recruitment and internal staff changes. In medium-sized organisations, operational HR systems often prove invaluable in streamlining standardised HR processes. In an organisation where the HR department still spends an unreasonable amount of time on repetitive HR administration tasks, or searching through disorganised files and spreadsheets to retrieve employee data, implementing an operational HR system can be the perfect solution.
Tactical HR systems: strengthened resource management
Tactical HR systems have a greater focus on functionality related to processes that affect the organisation's most important resource, its people. This type of HR system covers areas such as recruitment, skills development, and compensation mapping. Well-developed functionality here enables companies to make informed decisions about resource allocation, existing competencies, and career development. These systems are best suited to companies that need help with macro-level resource management decisions rather than day-to-day tasks.
Strategic HR systems: enabling data-driven decisions
As the name suggests, a strategic HR system facilitates strategic analysis and decision making. These types of systems help HR with functions such as goal setting and future workforce planning. Strategic HR systems provide awareness of available labour resources and help with accurate workforce planning by managing data such as market information and operating budgets. These systems are particularly useful for organisations seeking strategic expansion or growth. If you want hard numbers to support intelligent, data-driven decisions about the future of your business, a strategic HR system is recommended.
Comprehensive HR systems: a holistic HR solution
A comprehensive HR system combines the functions of operational, tactical and strategic systems, and serves as a comprehensive database and platform for seamlessly managing various HR-related tasks. This includes employee information, HR files, open positions, recruitment and hiring details, employee safety guidelines, skills inventory, compensation and benefits, training and development, and performance management. A comprehensive HR system acts as a one-stop shop, storing and displaying all the information needed to perform almost all HR functions. While they may have a higher price tag or require more training and resources to operate, comprehensive HR systems offer many valuable features that can revolutionise the way an HR department operates.
Specialised HR systems: specific solutions for specific needs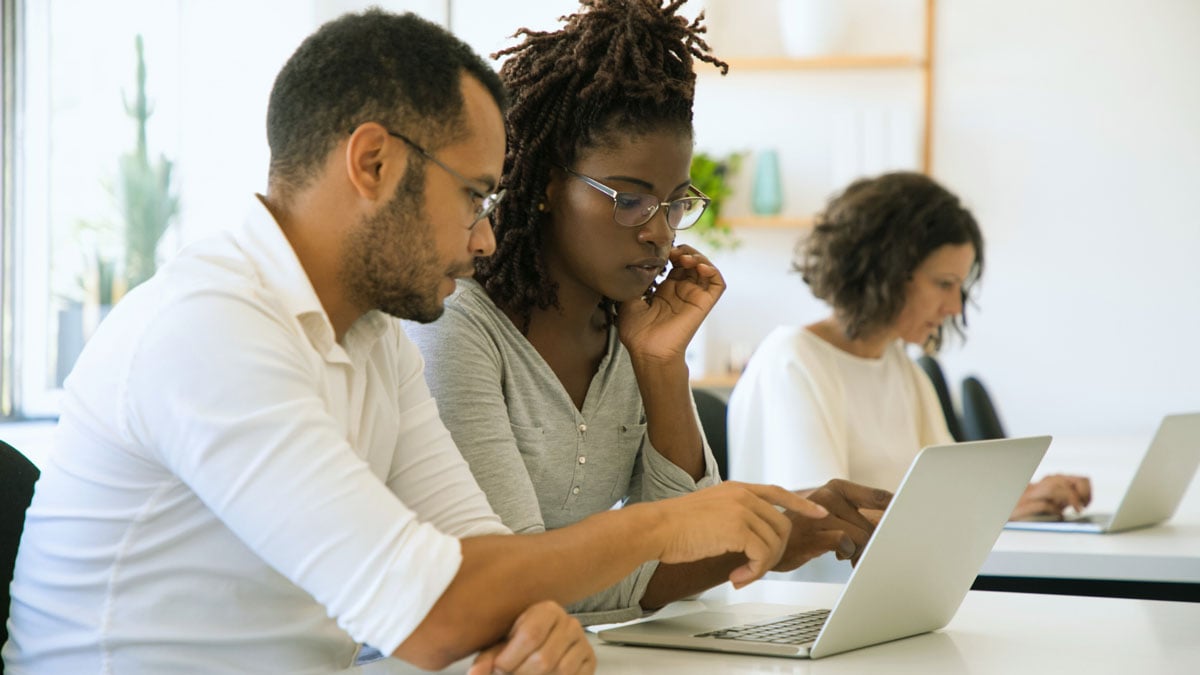 In addition to the classic complete HR systems on the market, there are a number of specialised solutions used by HR. These are sometimes called 'best-of-breed' solutions, but they are also sometimes mistakenly referred to as 'HR systems'. We say mistakenly because they only cover a very small part of the employee journey. Examples of such solutions include recruitment systems, workforce management systems, employee survey software and learning management systems (LMS).
Each one of these solutions are designed to solve a very specific problem or support a very specific process - and they often do it very well! This makes the combination of a proper HR system to store master data and organisational information with some of these best-of-breed solutions a really good match, capable of meeting the digital HR needs of most organisations.
The reason it is possible to combine both an HR system and a range of best-of-breed solutions is integration. When HR master data flows between the HR system and these specialised HR solutions, it reduces the need to create and maintain data on multiple platforms and reduces the risk of data entry errors or data breaches.
Combined with single sign-on (SSO), which allows users to securely use the same credentials across multiple solutions, users do not have to log in to multiple systems to move from the HR system to another system - ensuring a positive user experience.
Some examples of HR systems with specialised functionality include:
Recruitment software - ATS
A recruitment solution is usually one of the first system support purchases made by the HR department for the organisation. As the name suggests, a recruitment solution helps HR to manage the different stages of recruitment, from advertising to candidate sourcing to hiring. There are a variety of systems on the market, and depending on the industry, some systems may be more relevant than others. Some recruitment solutions focus on advertising, others on screening and some are more focused on the onboarding process.
Despite these differences, most share common features such as candidate testing, the ability to advertise on specific platforms, communication tools and feedback features.
The benefits of having a recruitment system in place are many, both for the company and for the candidates. With a recruitment system in place, the management of the recruitment process runs smoother and faster, reducing the time it takes to complete the process. With access to the history of previous recruitment processes, you can analyse past experiences and draw conclusions to further improve and streamline future recruitment processes.

By integrating a recruitment system with an HR system, manual work is significantly reduced. When a candidate is offered a job, the information can be sent to the HR system where a profile is created and an onboarding flow of pre-selected activities is initiated. For example, it can start with the sending of an employment contract and end with a follow-up call when the probationary period turns into a permanent position. By integrating these two systems, the entire process is perceived as seamless by the candidate, and the manager and HR department minimise manual tasks where the risk of error is high.
Time tracking system
Time tracking, or time and attendance systems facilitate the recording and management of employees' working hours and attendance. These systems are more common in some industries than others, for example in those with high levels of hourly employment. In this type of system, employees can report their working hours or request different types of absence. This gives the company an overview of excess hours, for example, and the ability to calculate the number of hours worked and any accumulated overtime, inconvenient working hours and standby time. In turn, most systems can create the basis for invoicing, which is then exported to the payroll system. However, hybrid solutions, where time and attendance and payroll are managed in the same system, are becoming increasingly common.
With integration between the time and attendance system and the HR system that handles master data, HR can easily create reports on attendance, absences, overtime and link them to other trends in the company.
Payroll systems
A payroll system is exactly what it sounds like, a system to help manage and calculate salaries and generate various reports related to salaries. Although there may be older payroll systems that require some manual handling, the most common solution today is a digital payroll system. One of the main advantages of a digital payroll system is that it is constantly updated with the latest legislation and regulations, such as tax tables and rates, and is available digitally rather than on one person's computer.
There are different types of payroll systems on the market, ranging from simple systems suitable for smaller companies to more complex systems capable of handling large amounts of data for larger companies. The vast majority of companies have some form of payroll system, and many also manage their HR data, which means that payroll systems are often confused with HR systems. However, the functionality is usually very limited, they have very little in common but complement each other perfectly!
For example, there are accounting systems that offer payroll modules that can be integrated and extended with various reporting and analysis tools. These tools can be integrated and customised to meet your company's specific needs, for example by integrating with a time and attendance system and electronic payroll.
One of the most common integrations with HR systems is the integration with a payroll system.
Future trends in HR systems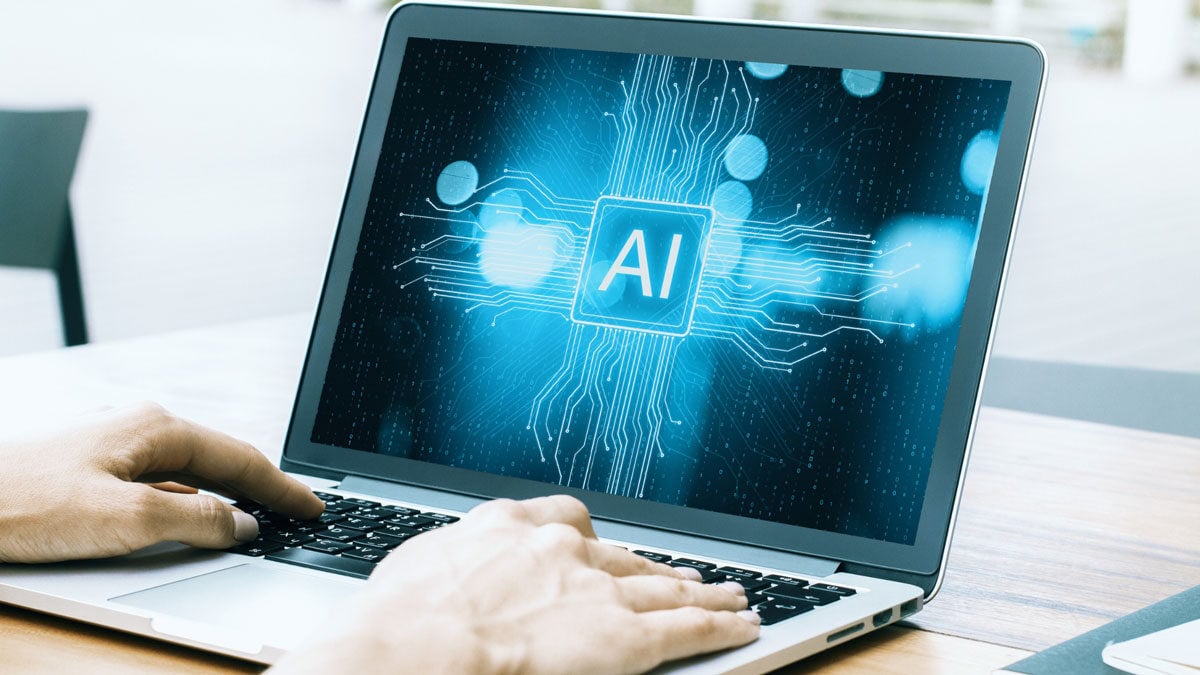 HR systems are constantly evolving to meet the growing needs and demands of human resource management. Here are some future trends in HR systems:
Generative AI and Machine Learning in HR Systems
Generative AI and machine learning will play an increasingly important role in HR systems. These new technologies are developing at a rapid pace. By using generative AI and machine learning, HR systems can better automate and streamline processes such as contract creation, candidate selection and matching, performance analysis and workforce forecasting.
Eventually, AI solutions in HR will also help automate repetitive activities, provide personalised insights and improve decision-making.
Just as digital HR systems have helped to increase the efficiency of HR processes, contribute to better strategic decisions and reduce costs by automating repetitive processes, the use of AI in HR systems will further contribute to this.
Automation
Automation is nothing new in HR systems; intelligent workflows have long made it possible to automate manual and repetitive tasks in HR administration. The combination of AI and automation will create opportunities to free up even more time, as more processes can be automated or executed with simple commands. This will allow HR to spend more time on strategic work and creating a better user experience for employees. We've already seen HR take on more of a business advisory role in recent years, and with digitalisation and automation through AI, there will simply be more time.
Usability and mobility
A user-friendly interface is the design or layout of a software, application or website that is easy for the end user to use and understand. A user-friendly interface is designed to maximise the user experience by being intuitive, accessible, efficient and modern.
As self-service becomes more and more common in HR systems, systems are evolving at a faster pace to become more user friendly and adaptable to mobile devices. By providing intuitive interfaces, employees can easily access and manage their personal data, report working hours and search for internal resources, even if they do not have access to a work computer or are on the move.
A modern and user-friendly interface is important in an HR system for several reasons. An intuitive system makes it easier to work in the HR system, because a clear and intuitive navigation saves time.
In addition, ease of use increases the chances that the HR system will be accepted and used by employees. If the interface is easy to understand and use, people are more likely to use the system's features and gain valuable information.
Read more about what it takes to design a user-friendly HR system here.
Conclusion
Every organisation is different and so are its HR needs. In some cases, a single system will suffice, but often a combination of, for example, an operational HR system and a few best-of-breed systems is the best solution.
Future trends in HR systems will include even greater use of AI and machine learning, automation, and user-friendly interfaces and flexibility to meet the growing demands of people management.
Choosing the right HR system from the various options available is a critical factor in effectively managing people and maximising productivity within your organisation.
If you need help choosing your next HR system, don't hesitate to contact us - we're here to help!