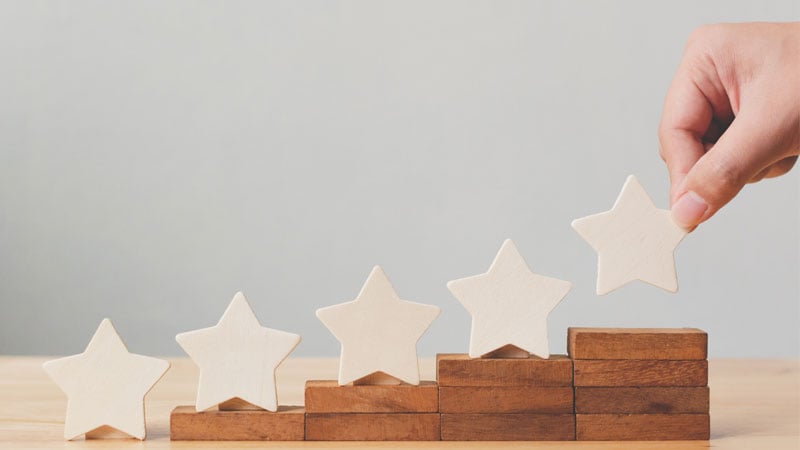 Unfortunately, there is no simple answer to the question of which HR system is the best. The latest developments in HR tech have led to a wide range of vendors, which greatly improves the possibility of finding a system that meets your needs. However, this also means that it can feel overwhelming to make the right choice.
In this blog post, we provide you with a guide to the parameters you should look at when comparing HR systems. So you can find the best one on the market - for your organisation specifically.
Identify your organisations needs
The first step in choosing a HR system is to identify your organisation's specific requirements. What functions do you need? Are you looking for a simpler system that can handle payroll and benefits, or do you need more advanced features, such as performance management and succession planning? Understanding the company's needs helps you shortlist the options to ones that better meet your requirements. Set up a requirement specification and remember that you need a system that solves your specific challenges. It often provides better results to focus on the effect you want the system to have on the business rather than the technical functions that are necessary. Focus on defining the purpose, and the technical requirements will follow.
It will help if you are clear about your needs in the dialogue with different vendors and allow you to get answers to the most important questions early on. Also, by focusing on the impact you want, vendors can present different types of solutions that you may not have thought of in the technical requirement specification.
Involve the right expertise in the project team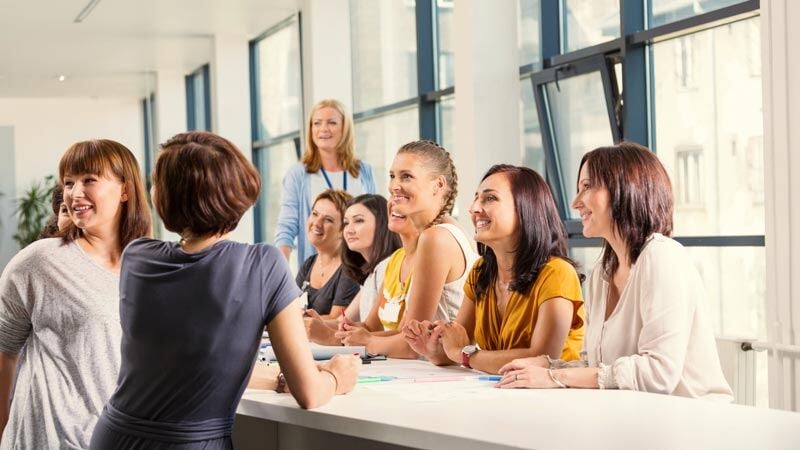 A HR system will be an important part of your IT landscape; therefore, it is essential to identify and involve the right people in the project. Not all roles need to be involved throughout the process, but it is crucial that everyone is involved when you set the requirements.
During the project, involve the right people at the right time. Make sure they also get to meet the vendors so that they can ask questions and ensure that relevant requirements are met. Involving these key people in the procurement process ensures that the system meets the needs of the entire organisation, and that it is aligned with everyone's goals. It will also mean that the system will be compatible with the company's IT infrastructure, budget, and security requirements.
It is essential to establish clear communication channels, gather feedback, and consider different perspectives to make an informed decision. The following are some key stakeholders in the buying process:
HR manger: HR managers have a deep understanding of the organisation's HR needs, processes, and goals. They can provide insight into the specific features required to manage employee data, benefits, competence development, and other HR functions.
IT manager (CIO): IT managers can provide technical expertise and assess the system's compatibility with the company's existing IT infrastructure, security requirements, and data integration needs. They can also evaluate the system's scalability, reliability, and long-term sustainability.
Finance manager (CFO): can provide insight into the financial feasibility, pricing models, and potential cost savings the HR system can bring.
Managers/dept heads: All managers with employees under them will work in the system as they have specific HR-related responsibilities, such as managing employee performance or employee conversations. They can provide input on usability and necessary functions.
Security team: They can assess the system's security features, data processing practices, and compliance with current standards.
Integrations
In identifying your needs, you will also discover the need for integrations with existing systems in your IT landscape.
The possibility of integrations with these systems is a crucial factor to consider when comparing HR systems. Can the HR system seamlessly communicate with other systems used by your organisation, such as payroll or ID and access management? This will reduce the risk of inaccurate data, streamline workflows and data flows, and improve overall efficiency.
A study from SAP shows that integration is a critical factor for 84% of organisations when selecting a HR system. HR systems that are integrated into the IT landscape are more likely to lead to improvements in HR processes, employee engagement, and business results. The best way to ensure that integrations can be implemented is to involve your IT department in the process and in meetings with vendors.
Prioritise security and compliance
Security and compliance are important to check, so make sure that the HR system you choose complies with relevant GDPR or GRC regulations. The vendor should also be able to demonstrate how they work to provide robust security features such as encryption and two-factor authentication to protect sensitive personal data and guard against potential threats.
A survey conducted by ADP found that 90% of organisations consider security and compliance with regulations to be a critical factor when choosing a HR system. Organisations that prioritise security are also more likely to report improvements in HR processes, data accuracy, and employee satisfaction
Evaluate the user experience (UX)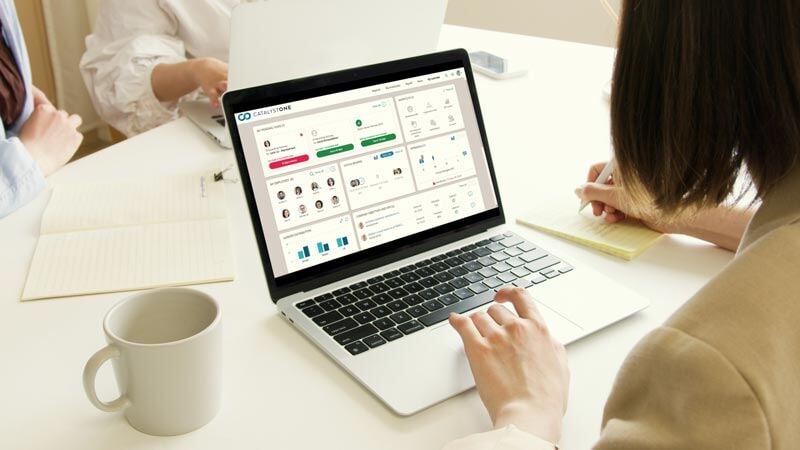 The UX plays an increasingly important role when it comes to engagement and the adoption of a new system. A system is only useful if it is actually used by end-users, so evaluating the user experience is important. Also, involve the employees who will be working in the system and ask questions such as::
Is the system easy to use and navigate?
Do you find the information you need quickly and efficiently?
Is the system intuitive?
Is the information clearly presented?
A user-friendly HR system will improve the employees' experience and lead to more people using it.
An article from Deloitte shows that organisations with high levels of employee engagement are more likely to achieve their business goals. Choosing a HR system that prioritises a positive user experience can therefore contribute to better employee engagement and overall business results
Factor in scalability and flexibility
It may seem reasonable to only consider your organisation's current needs. But it is also important to consider the future. What are your goals? Do you expect growth or expansion in the future? As your organisation grows, the requirements for a HR system will change. By choosing a HR system with flexibility and the ability to scale up functionality, you are already ensuring that tomorrow's needs are met today. Choosing a static HR system that cannot grow with your organisation may feel like the most advantageous solution today, but in the long run, it is a costly choice as you will likely have to buy and implement another solution in the future.
Also consider the scalability of the system in relation to the number of employees it can handle, and how flexibly it can handle changes in HR processes and policies. A HR system that can meet future needs without requiring significant changes or system replacement is a crucial factor in ensuring that your investment is long-term.
Check support and services
Another important parameter that may not always feel obvious to evaluate is the level of support and other services offered. Look for a vendor that offers comprehensive support, customer success and regular updates, training, and technical assistance. A reliable vendor with a responsive support team will ensure that you always get the help you need, whether it's related to operations, use, or new ways of addressing your needs. Good support and a dedicated customer success team will support your use of the HR system, ensure smooth operations, optimal performance, and ensure that your investment is paying off.
Also consider the vendor's reputation, customer reviews, customer references, and how easy it is to get help from support. The quality of support and service can make a significant difference in the overall experience and success of using a HR system.
Evaluate the price and return on investment (ROI)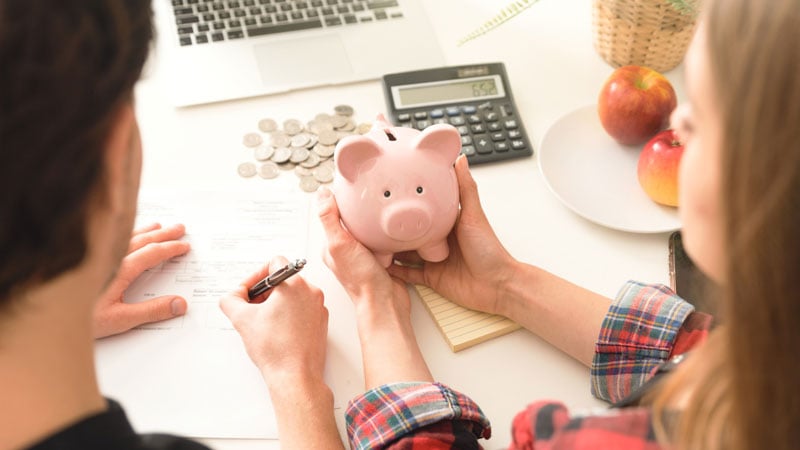 Price is of course an important factor when comparing HR systems, but it is also important not to let price be decisive. It is important to compare prices on the right basis. Different vendors operate with different pricing models, and it is not always easy to compare directly. A vendor may appear to be the cheapest option at purchase and implementation but may turn out to be more expensive in the long run due to hidden costs, lack of good support, poor functionality, and so on. Before you start comparing prices, make sure to map out the different solutions as clearly as possible so that you can compare prices over time and what is included in that price.
Feel free to ask the vendor to present the process after purchase, this way you get a clear understanding of what costs and time resources will accrue from your side. Some vendors present a simpler solution that can be perceived as both easy and cheap to implement, but since implementation of a HR system is generally a complex process, there is a risk that in the end costs will be high or that the right resources will be missing.
Make sure to evaluate all the potential costs of implementing and maintaining the HR system – such as license fees, implementation fees, and ongoing support and maintenance costs. Evaluate the system's return on investment (ROI) in relation to the long-term value it can add to your organisation. For example, improved efficiency, increased employee engagement, and better business results. Also remember to consider the system's ability to grow or shrink in line with your organisation. This is an important aspect of pricing.
Conclusion
So you see, comparing HR systems requires a careful assessment of several parameters. There is no comprehensive solution that fits all. Creating a thorough requirements specification and having close dialogue with various vendors will help you make the best decision.
Working effectively with HR is a critical aspect for business success. Choosing the right HR system leads to more efficient HR processes, increased employee engagement, and better decision support, which in turn leads to better business results. Therefore, invest time and resources in comparing and purchasing HR systems based on these parameters, and you will be well equipped to make an informed decision that can benefit the organisation for the long haul.