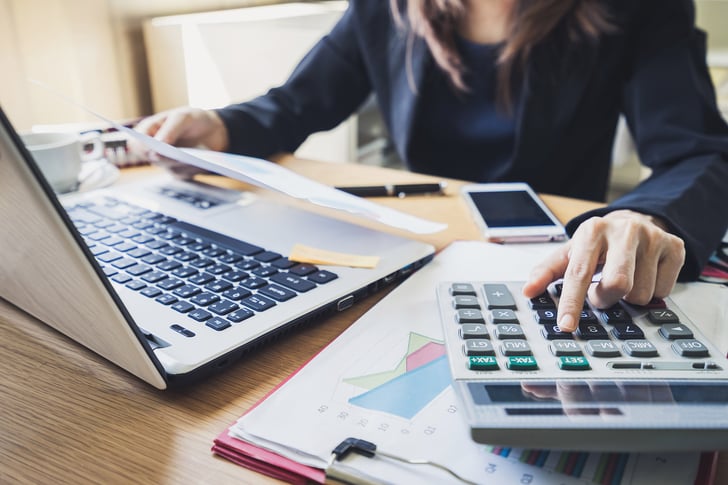 The year 2023 is poised to bring new challenges for HR departments. Economic pressures such as rising inflation rates and high energy costs are putting stress on companies and employees alike. As a result, there will be greater emphasis on both cost control and cost reduction. (A topic also covered in the start-of-the-year blog post from our CEO Avtar Jasser.)
In this blog post, we will discuss five crucial HR strategies that can help organisations manage costs while also improving employee engagement, retention, and overall performance.
1. A People First approach

A people first approach is a key strategy to implement in all aspects of HR and leadership. Keep your people in focus, lead with a humane approach, ensure the needs of your people are met and ensure they have a good experience.
Think of a people first approach as a means to counteract recent trends like "The Great Resignation" (the trend of employees leaving their jobs en masse, often due to the economic and social disruption caused by the COVID-19 pandemic) and "Quiet Quitting" (referring to employees leaving their job discreetly, often due to dissatisfaction).
Leading with an authentic, agile, and empathetic mindset and being supportive of employees is key to holding onto them – which in turn is significant to avoiding unnecessary costs and keeping your organisation on steady ground. A recent study from Gartner, Gartner HR Top Priorities 2023, found that "Leader and manager effectiveness" was the number 1 priority for 2023 – rated as a priority by 60% of HR leaders.
In addition to the benefits for employees, a people first approach is also tightly connected to increased success for the company. A study from Gallup shows that companies that prioritise employee well-being tend to have higher revenues, as well as improved customer satisfaction and employee engagement.
In short, taking a people first approach and ensuring that your employees feel supported will result in long-term cost savings as well as increased productivity and morale.
For more advice around a people first approach read our previous blog.
2. Prioritise performance management and learning
Performance management and learning for upskilling and developing your employees will be as important as ever going forward. This is evident in the success of software company Adobe and food giant Cargill, who have seen significant improvements in employee engagement and retention as a result of implementing more flexible and continuous performance management approaches.
Adobe reported that employee absence dropped by as much as 30% shortly after introducing a more flexible approach to performance management. Similarly, Cargill reported that 70% of employees felt more valued as a result of regular status meetings or check-ins with their managers.
Retaining and developing talent internally is crucial for any organisation, as it ensures that the company has the right expertise to meet current and future needs. However, talent and competence development require structure and systematic follow-up from both HR and management teams.
To ensure success, companies should consider implementing a performance management strategy that includes regular check-ins, clear performance expectations, and opportunities for growth and development.
Additionally, providing employees with opportunities for upskilling and professional development can help retain top talent and attract new hires, thus reducing your hiring cost.
These initiatives will not only save money in the long run but also create an environment where employees feel valued and motivated to contribute their best work. By focusing on performance management and upskilling, organisations can reap numerous benefits such as increased productivity, improved employee engagement, reduced costs, and better retention rates.
You can find more information about this on our pages about Continuous Performance Management and Competence & Learning.
3. Focus on employer branding and employee engagement

Attracting and retaining top talent is a challenge that many organisations face in today's competitive business environment. Employer branding and employee engagement are crucial elements in addressing this challenge and achieving success in retention and recruitment.
Having a strong employer branding strategy is essential in attracting and retaining top talent. This means being clear about your company's culture and values and how they align with the needs and goals of potential employees.
By collecting feedback from employees, employers can gain valuable insights, which can be used to make improvements that will benefit both the organisation and its employees. Additionally, employee feedback can also be used to identify areas where cost savings could be made or where processes could be improved for greater efficiency.
Carrying out regular pulse surveys will allows organisations to understand how employees are feeling and identify improvement areas. By acting on this feedback, companies can improve the employee experience and increase retention rates.
4. Be mindful of change fatigue

To survive the work environment transformations, many businesses have had to implement changes to their organisational designs and structures. However, research shows that employees are becoming increasingly fatigued and resistant to these changes.
In 2016, the Gartner Workforce Change Survey showed 74% of employees were willing to change work behaviours to support organisational changes, but that number dropped to 38% in 2022. This is a clear indication that employees are growing tired of constant change and are becoming resistant to it.
Change fatigue can have a negative impact on employee engagement, productivity, and even turnover. It can also hinder the success of important organisational changes.
To address this issue we recommend that you communicate the benefits of the changes to your employees and provide support and resources to help them adapt to the changes. Regular check-ins and feedback sessions can also help employees feel supported and valued during and after the transition.
If you are interested to learn more about this topic we recommend watching our on-demand webinar "All change again – are your employees suffering "change fatigue"?"
5. Automate processes and adopt digital HR systems

HR departments are facing increasing pressure to improve efficiency and data quality. One solution to this challenge is the adoption of digital HR systems and processes. A digitalised HR function with high quality, secure HR master data is essential to operational HR.
When information is stored in multiple systems and the data quality is low, tasks tend to be time-consuming. With ever-increasing workloads and conflicting priorities, there is increased risk that any analysis and reports will be less reliable. Poor data quality and a lack of reliable analysis will make it hard to do any strategic, fact-based decision making. Further, with bad data and reporting, you run the risk of making the wrong decisions which in turn can lead to unnecessary (and likely costly) consequences.
Adopting digital HR solutions can help to avoid these problems. By centralising HR data and automating processes, digital HR solutions can improve data quality and accuracy, as well as increase efficiency. Additionally, through a secure flow of HR master data, other departments will have the reliable data they need for budgeting, license, and security access and management.
Digital HR solutions can also improve decision-making by providing real-time insights into employee data. This can help managers to identify trends and patterns, and make more informed decisions about talent management, recruitment and retention.
Conclusion
In conclusion, 2023 is expected to be another challenging year for HR, with increased focus on cost control and reduction.
By implementing a "People First" approach, adopting digital HR solutions, prioritising performance management and learning, and adopting flexible working arrangements, organisations can manage costs while also improving employee engagement, retention, and overall performance.
At CatalystOne, we understand the importance of cost-effective HR strategies and are here to help organisations navigate the challenges of the coming year. We recommend keeping a close eye on these strategies and making sure that they are embedded in your HR plans for 2023. By putting these strategies in place, you will help your organisation stay on a steady ground and be better positioned to thrive in the year to come.
---