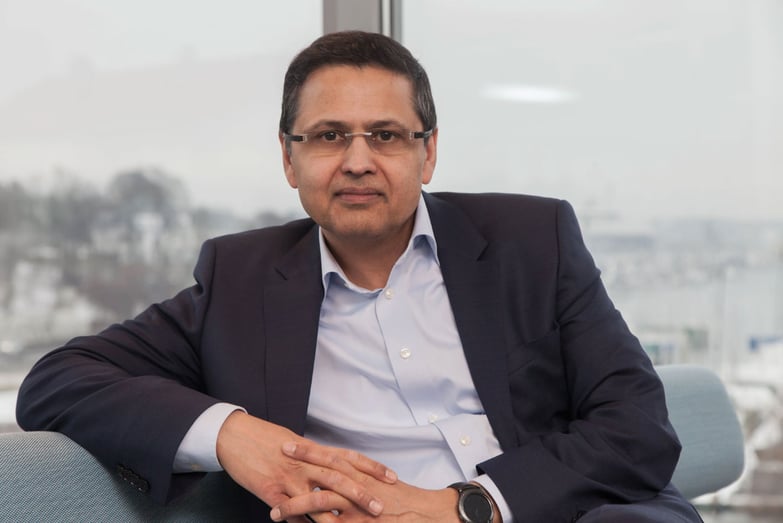 The last three years have been abnormal for almost everyone on this planet, and very different from what we expected in 2019. The pandemic had a dramatic impact on our lives in 2020 and 2021, while 2022 has been dominated by the war in Ukraine. During these times, HR has been challenged with radically different tasks and 2023 will continue to pose new challenges.
The current inflation rates, especially the high energy prices, are making it difficult for employees to afford the living standard they are used to. Their expectation for salary increases in 2023 will be unusually high as they try to regain their buying power. However, most companies are struggling with increased costs and will not be in a position to deliver on employee expectations. This is happening in a situation where unemployment rates are low, and many companies lack workforce. Hence, retention will become even more difficult than it was during the pandemic.
 The widening competence gaps, that most companies experience, will require HR to invest more in upskilling and reskilling in a time when the financial situation for most companies is worsened by the expected recession in the global economy. The volatile economy, high inflation rates and energy prices will force many organisations to do lay-offs. This will not only impact the employees who must leave but also the sentiment of the employees who stay.
There is also a growing gap between employees and managers when it comes to productivity and workplace. The majority of employees want to keep the flexibility related to remote work, that they got used to during the pandemic. Meanwhile, managers want to have their teams in the office at least some days a week.
When it comes to productivity, Microsoft research shows 87% of employees think that they are productive while only 12% of the managers think the same about their employees.
Hence, HR leaders should prepare for a challenging year ahead.
Here are two pieces of advices that I hope can help you prioritise during such uncertain times.
Firstly, a People First approach is necessary in such difficult and volatile times. Most of your employees are having a financially difficult situation. They expect their employer to understand the situation and be empathetic, and of course contribute as far as possible. Here are some pointers on how to keep your people in focus:
If you must have lay-offs, do them in a humane way and not the "Twitter-way".
Any changes in the remote work policies should strive to find a sound balance between the needs of the employee and the organisation. The HR processes and technology should be engaging enough to leave the employee with a warm feeling for the organisation.
Enable your managers to provide feedback and guidance to their teams, both on an on-going basis and more formalised annual or bi-annual performance management processes supported by engaging technology.
Your learning management strategy and technology should not only cover the needs of the organisation but also cater to individual needs of each employee.

Your onboarding and offboarding processes should give the employee a good experience irrespective of whether he/she is joining or leaving.

And, you should of course measure the employee sentiment continuously to identify need for adjustments.
Secondly, as we have learned during the pandemic, operational HR is strategic. You cannot build trust in the organisation unless the operational part of your HR is properly digitised to work seamlessly. You must have high quality master data for not only supporting HR processes but also fuelling the whole IT landscape for identity and access management. Here are some examples of how digitised HR can support your organisation strategically:
Upskilling, reskilling, lay-offs and organisational changes all require master data of high quality.

Budgeting processes will be more thorough when the global economy is unforeseeable.

Your CFO will require you to provide precise data about the employees and their compensation to have both normal budget but also worst-case scenarios.

Your CIO will spend even more energy on minimising software cost and will expect you to provide updated master data so that the software licenses are only provided on a need-to-have basis, and licenses utilised by the offboarded employees can automatically be disabled.
Your CIO will also expect you to have HR technology which makes it easy to integrate with the rest of the IT landscape so that identity and access management can be automated to minimise cost, increase data security and increase operational efficiency not only in HR but also in IT.
I am sure that the role of HR and HR  tech will be even more crucial in 2023 than it was in 2022.
I wish you the best of luck in solving these challenging tasks and congratulate you for having a critical role in assuring the success of your organisation. Happy New Year!