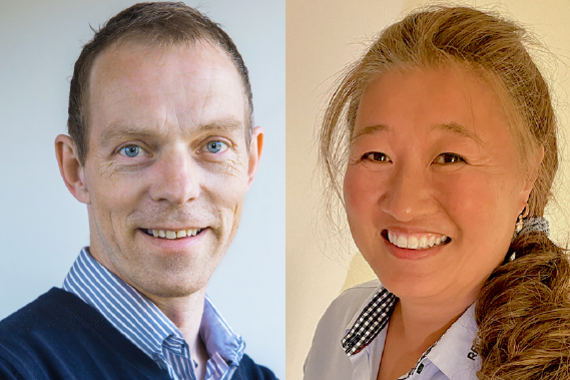 Image: Recover's Head of IT Operations, Arne Riis, and Senior HR Business Partner Jannicke Martens share key learnings from their digitilisation journey
As digitalisation and integrations become more and more critical in businesses, the pressure on HR to follow suite is picking up pace. As your organisation grows (and the data fields with it) – manual data management tools like Excel quickly become tedious, time consuming, error-prone, and inefficient. But the move to more sophisticated systems, such as an HCM system, can seem like a big jump and feel overwhelming. So, what can you do?
Below is Recover's story and how the HR team there tackled the challenge. Talking at PeopleTech 2023 this month, Senior HR Business Partner Jannicke Martens and head of IT Operations Arne Riis, told an audience of some 200 people, how the key to success for them was the collaboration between HR and IT.
Read the highlights of the session below:
The challenge: the age of Excel dinosaurs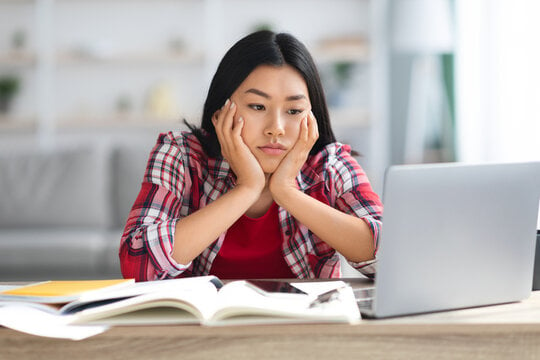 Recover was once comfortably nested within the massive ecosystem of ISS. In this digital haven, sophisticated systems streamlined operations and made manual processes feel like ancient history. Every piece of data, every employee record, every payroll detail was just a click away.
But as with every tale, there was a twist. Almost overnight, Recover found itself detached from the safety of ISS and thrust into the wild with nothing more than an Excel sheet for cover. And this quickly became increasingly complex and cumbersome.
Instead of one unified system, Recover juggled several - ERP, Handiman, payroll, and the infamous Excel sheet. This meant that every tiny update, every little change, had to be manually entered not once, but in each of these systems. One wrong entry, and the domino effect was enough to send ripples through various processes, leading to significant headaches for the HR team.
Meanwhile, the excel struggles were real. Picture this: you need a crucial piece of data, but before you can access it, you must wait a full five minutes (yes, they counted) just for the sheet to open. And remember, only one person could be the 'chosen one' to access it at a time. This led to the almost comedic, yet frustrating routine of asking around the office, "Hey, are you in the sheet? Mind hopping out for a sec?"
This backdrop set the stage for Recover's quest for a new HR system, one that could bring the company into the modern era.
The approach: enter the HCM System
Any journey of transformation begins with a mandate from those at the top. For Recover, the call came from the group IT Manager who worked closely with the HR Manager.
But the two worked collectively with different stakeholder – such as finance and other department heads – to ensure that all angles and perspectives were considered. To streamline and zero in on what really mattered, they created a sheet that clearly categorised their requirements: essentials (the non-negotiables), the 'good to have', and the 'nice to have'. This not only kept efforts focused but also ensured that they never lost sight of core needs.
Recover's digitilisation journey, was driven by a collective commitment and a clear vision. The following are some of the key focus areas:
Master data consolidation and integrated data flow:

Recover realised the importance of having a single source of truth. By consolidating data and ensuring a smooth flow of information, they laid the groundwork for all our subsequent improvements. No more disparate data islands! They now had a single master data for all countries, enabling integrated data flow between ERP, salary, and Handiman systems, thereby eliminating manual updates.

Streamlining workflows and processes:

the aim was simple—reduce redundancies and create efficient, foolproof systems. By doing this, they not only saved time but ensured a higher accuracy rate in their HR operations. Tasks like preboarding, onboarding, offboarding, role changes, and salary adjustments became a breeze.

The automation revolution:

Recover automated numerous HR processes, including preboarding, onboarding, offboarding, and more. This drastically reduced the chances of human error and increased processing speed. Automation ensured better data accuracy and freed up IT from redundant tasks.

Empowerment at the regional level:

Recover's regional teams were equipped with standardised procedures that boosted efficiency and maintained a uniform code of practice across the board. No more ambiguities, as everyone, from three different regions to 54 departments in just Norway, had standardised guidelines.

License management and streamlined purchases:

earlier, manual monthly updates meant wastage on unused licenses. Now, they're automatically revoked, ensuring both cost efficiency and data security. Meanwhile, an automated system ensures timely and correct procurement, from computers to other essential items.
The results: from chaos to symphony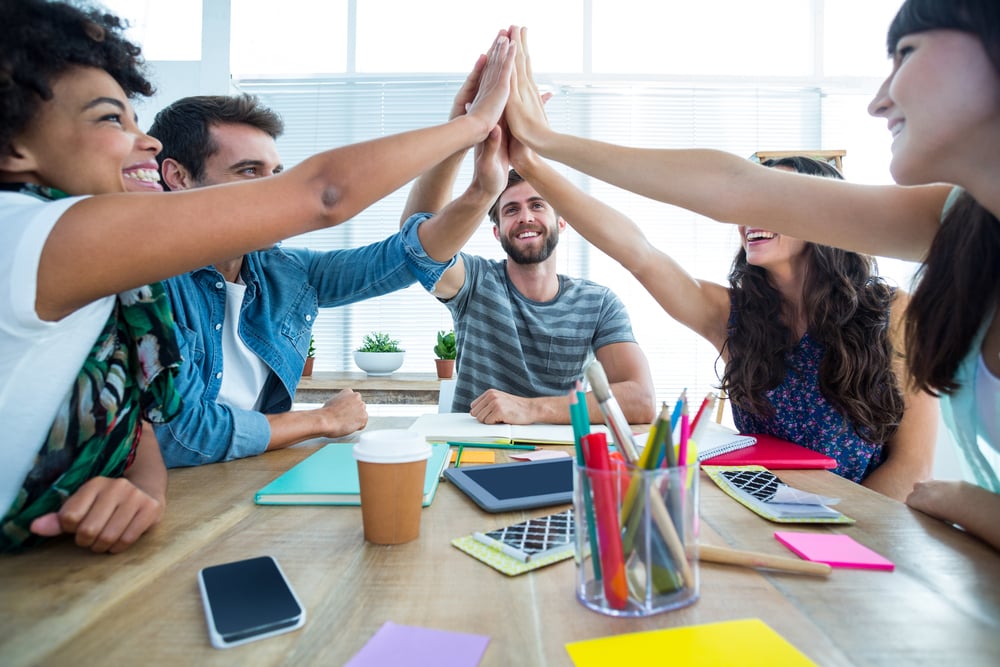 The transition resulted in:
Enhanced control: superior data governance and detailed documentation of actions provided a better grip over processes.
Efficiency metrics: With automation, we saved a whopping 3000 hours across IT resources in four countries – that's the equivalent of two extra full time roles!
Confidence boost: a structured, transparent system ensured that managers felt confident and safe in their decisions, avoiding potential compliance breaches, and ensuring compliance during audits.
Security: Automated systems meant no more undue access to company data, especially critical when individuals depart for competitors.
Enhanced user experience: From onboarding to offboarding, everything became smoother, enhancing the end-user experience.
HR + IT: the power duo
In the ever-evolving digital landscape, the collaboration between HR and IT proved to be a game-changer for Recover's HCM implementation journey. Here's how the powerful collaboration between the two departments benefited the project:
Building bridges: the journey was based on a pre-existing alliance between HR and IT. This mutual respect and understanding set the stage for positive and productive partnership.
Data transformation: among the HR team, having individuals with an understanding of data details and workflow integrations became a secret weapon. Their ability to formulate and communicate requirements and bridge the gap between HR needs and IT solutions was a key factor in the project success.
Lessons from the trenches: every journey has its bumps, and Recover's was no different. A slight oversight of not involving IT early on during the implementation phase led to a temporary setback. Yet, this stumble became a stepping stone, reminding them of the importance of early IT engagement.
Localised strategies: the close bond between HR and IT was particularly beneficial in regions like Norway. This relationship not only fast-tracked processes but also allowed for tailor-made strategies catering to specific regional needs.

Continuous development:

t

he benefits of a close relationship between the two departments continues today. Representatives from both sides meat routinely to discuss what they can work on next to achieve continuous improvement from their HCM system.
In the grand scheme of things, Recover's story underscores the importance and value of HR and IT working together. The two departments complemented each other's strengths, and the collaboration proved to be a testament to efficiency. The teamwork between HR and IT wasn't just about achieving milestones, as Arne and Jannicke told the audience; it was about elevating their game and setting new benchmarks.