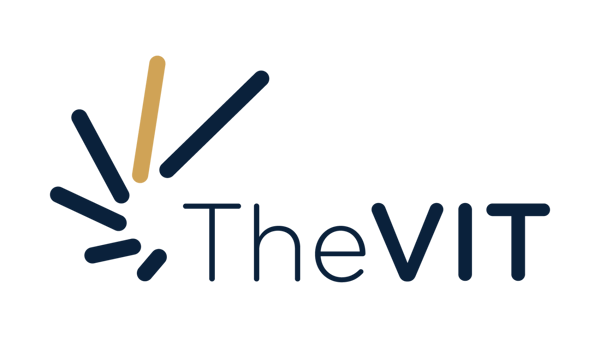 Two companies become one
In the spring of 2018, two companies merged and became one organisation, employing close to 200 people, with Sparebank1 Østlandet as their majority owner. Each of the original companies had their own database and processes for maintaining and utilising employee data. The focus for the newly formed company was to integrate the organisations into one, and to improve efficiency by digitalising processes, and to have a single source of employee master data on which they could base strategic decision-making.
As HR experts, they knew what they wanted
In the past, both companies had worked with employee data in a more manual way, and each had their own system for storage and management of employee data. At the time the companies merged, the HR department consisted of two employees handling everything from reporting and head counts to payroll, salary adjustments, appraisals and competency management. As a part of a push to become a fully digital company, with a more strategic focus for HR, TheVIT wanted these internal processes to become more efficient and effective through digitalisation and automation.
The average age of TheVIT employees is 47 years, and whatever system they adopted needed to have a low threshold for uptake and learning, which would make the transition to a digital way of working easier for everyone.
As a people-first organisation, it was also important to TheVIT to provide a modern, digital, self-serve experience for their employees. Knowing that people are used to being able to manage their own information, with online banking and digital profiles for every app and system, TheVIT knew their employees, especially those who have previously worked in big, professional companies, expect this kind of convenience from their employers.
With a planned reorganisation on the horizon, it would be important not only to have the kind of overview HR master data would provide, but to digitalise appraisals, CVs and competency as well.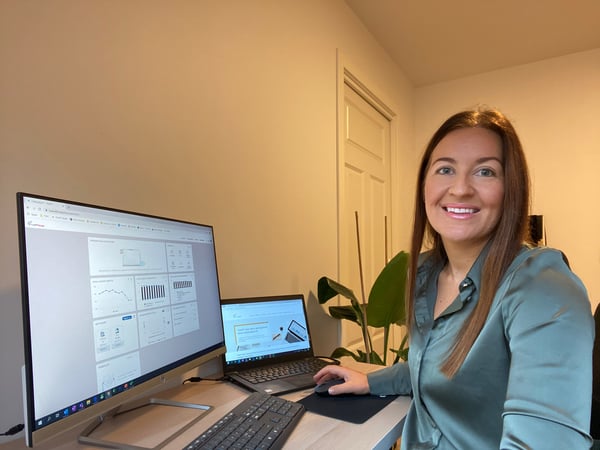 "Working in HR ourselves, we knew what we wanted from a system," says Hanna Jacobsen, Head of HR and Organisational Development. "We wanted a solution that could support both organisational and cultural development, in addition to master data and the automation of administrative HR work and processes."
CatalystOne offered an opportunity to develop good practices
"What I really like about CatalystOne is the opportunity we have to adapt the system to our needs and to make it our own."
TheVIT saw the selection and implementation of the CatalystOne system as an opportunity to develop good HR practices across the company. For example, their new onboarding process removes the need for sending emails back and forth between stakeholders and will rather automate integrations with other systems such as payroll and IT for access management.
With master data and appraisals implemented first, an important step is the addition of CV, which will help bring in new business by giving customers a clear, up-to-date view of the consultants they would be working with. Competency will also be key for TheVIT in planning the future workforce.
Facing additional challenges
"We came to the end of the first phase of implementation and had planned a series of town hall meetings on-site in our eleven locations to launch the project," says Jacobsen. "But we had only held a couple of these when the corona situation hit, and we had to make fast decisions on how to continue."
There had been some talk of pausing the entire process, especially in light of the corona situation and having to make tough decisions about where they spent resources during the height of the crisis.
"We had to consider the consequences of stopping the project at that time," says Jacobsen, "but we were also concerned with prioritising correctly in order to be able to get out of the crisis with positive forward momentum."
Jacobsen and the team working with the system implementation were able to demonstrate the relevance and value of the new digitalised HR processes, and how the solution could be adapted to support the way the organisation handles changes in the working environment, such as the sudden shift to remote work that required an adjustment to appraisal processes.
Moreover, with a future reorganisation process in mind, good processes and support for appraisals and employee competency, in particular, is crucial for mapping out roles and skills.
"Good quality, accurate HR data is so key for everything we need to do," says Jacobsen. "The way we could adapt and use the different parts of the system through corona demonstrated how it could be used in different ways than originally thought, and there were more benefits we could use with upcoming plans. It's so easy to get good reports on employee data from the system. In addition, it has been of great value to have the opportunity to continuously adjust appraisal templates to the new reality of remote work, to support good quality communication with employees through the crisis."
Looking forward to a digital future
"Through recent months, most of us have had to get up to speed on working more with online tools and learning new digital skills. CatalystOne has such a nice, modern, easy-to-use interface, it was easy to demonstrate and teach employees how to use it, even via Teams."
With so many working from home, and some enjoying it and others who may be struggling, status reviews and appraisals is a very important way for TheVIT to keep an eye on their situations and make sure they have what they need.
"Follow-up has never been more important than it is now, and this solution is of great value to support leader-employee communication. Moreover, as a competence organisation with ambitions for growth, we find great value in high-quality, digital onboarding processes, good overview of competence, and the opportunity to customise appraisal processes to support both organisational and individual development."