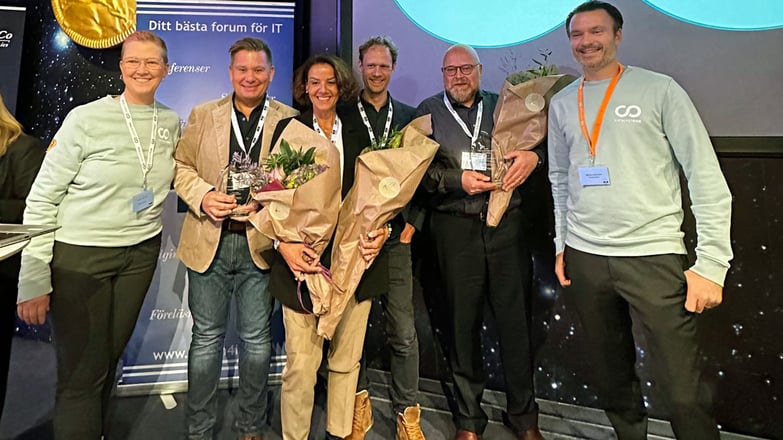 Press Release - Stockholm, Sweden, 08 November 2023
The Ving Group's Nordic Leisure Travel Group (NLTG) has won Herbert Nathan & Co.'s prize for HR System Project of the Year 2022/2023. The award was presented to the region's leading travel operator during HR System Day in Stockholm yesterday afternoon.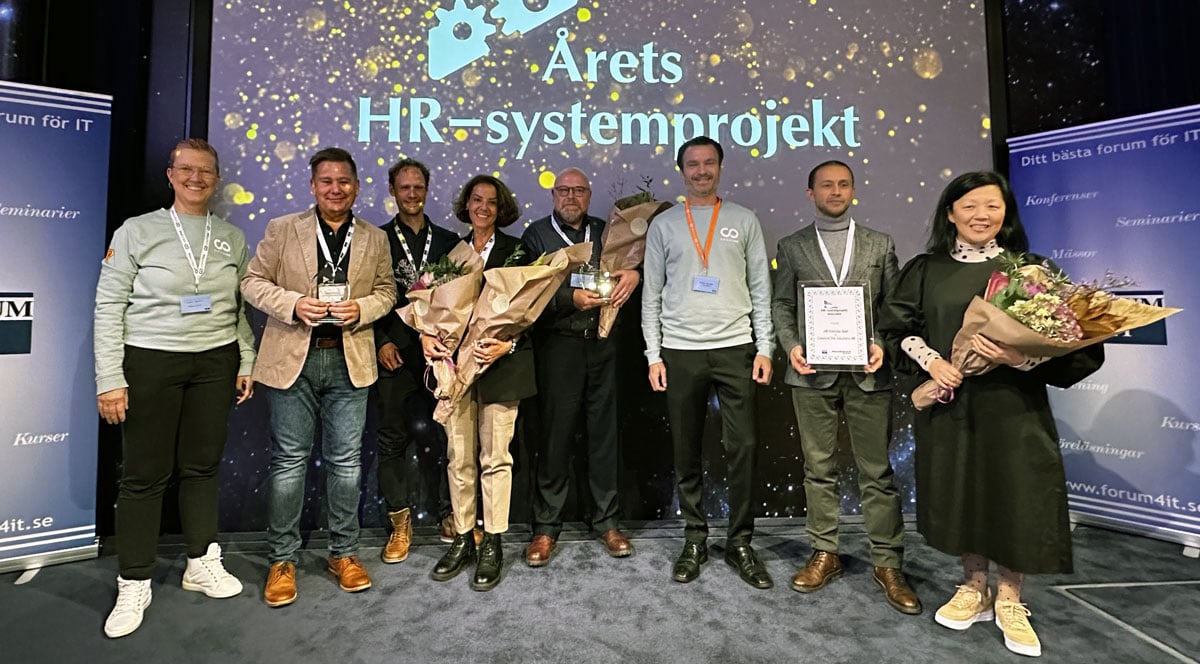 Two of the three finalists had implemented HR systems from CatalystOne: Nordic Leisure Travel Group and Svenska Spel.
NLTG's project, which involved implementing a new HR system from CatalystOne, won based on implementation of a flexible and user-friendly HR system with a stong focus on IT security. The project, which was evaluated by an independent jury led by Herbert Nathan & Co., has already helped to improve efficiency and productivity in NLTG through the digitalisation of HR and the elimination of numerous manual processes.
"We are very proud of this project," says Chief Human Resources Officer at NLTG, Fredrik Wessel.
"It has been very well received in the organisation, among supervisors and especially IT. We consist of many companies in different countries, and it's important that everyone works in the same way. Therefore, it was incredibly important for us to acquire an HR system that facilitates the same routines for all our employees."
With employees in many different locations around the world, it was difficult for NLTG to get an overview of the organisation without a single source of master data. Much of the information consisted of Excel sheets and PowerPoint files. Processes around recruitment, follow-up, training, and termination were conducted via manual processes that were both time-consuming and outdated.
"We had a challenge in getting an overview of all our employees and what the organisation looked like due to different systems and routines in different countries," says Vanessa Eriksson, project manager at NLTG.
"It was difficult to extract information, and this was a challenge for both managers and employees. Our goal was therefore to digitize ourselves to a much greater extent and unite HR with the employee journey."
NLTG chose CatalystOne as a provider based on flexibility, functionality, user-friendliness, and IT security. A holistic overview of everything important for HR, the managers, and the employees was crucial, and the ability to adapt the processes in the system to the company's needs using workflows was decisive.

Roger Lif, HR consultant and project manager at CatalystOne, comments on the collaboration with NLTG as follows: "What has made this project unique is the collaboration with the IT department in NLTG. They have been involved in every project meeting and have worked closely with HR all the way. This gave us a great advantage right from the start of the project. In addition, NLTG's focus on quality and doing the right thing at the right time from the beginning has strongly contributed to the project's success."
The implemented HR system from CatalystOne manages over 2,500 employees in 24 companies, spread across 16 different countries and 74 workplaces, and consists of solutions that cover the following processes:
Onboarding and Offboarding
HR analytics
Master data management
Hiring process with e-signing
Salary adjustment
Goals and development conversations with follow-up
Feedback
Succession planning
Competence development
In addition, NLTG has developed nearly 50 customised workflows for industry-specific HR processes, such as visa applications and security checks for airline employees..
For more information about Nordic Leisure Travel Group and CatalystOne, Ving.se or CatalystOne.com.
---
About

Nordic Leisure Travel Group

:
With a market share of 31%, Nordic Leisure Travel Group is the leading travel company in the Nordic region and sells travel from Sweden, Denmark, Norway, and Finland. The group is includes tour operators Ving Sweden and Ving Norway, Globetrotter, Spies in Denmark, Tjäreborg in Finland, the airline Sunclass Airlines, and the hotel company Resorts & Hotels (Sunwing Family Resorts, Ocean Beach Club, and Sunprime Hotels). The group sells around 1,325,000 holiday trips in the Nordic region..
---
About CatalystOne Solutions:
CatalystOne Solutions is a rapidly growing SaaS company specialising in HCM software that can elevate and transform HR from personnel administration to a strategic HR function through automation and digitalisation of HR for processes such as HR master data management, performance management, talent management, and learning management.