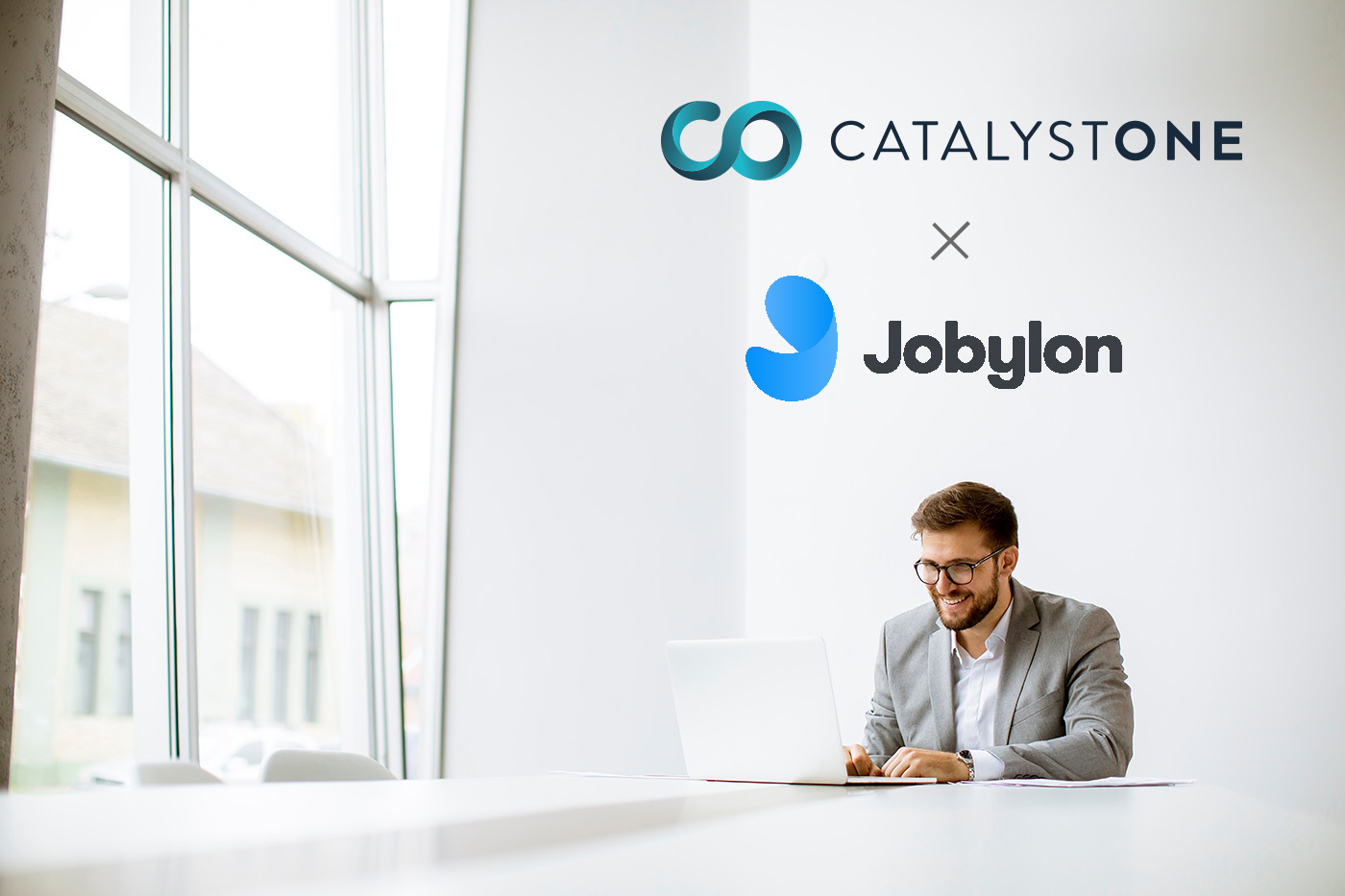 Press release, Oslo 4th of May 2023
Today CatalystOne, one of the leading HR/HCM-systems in the Nordics, announced a new partnership with Swedish Applicant Tracking Solution (ATS), Jobylon. The partnership allows customers of both companies to easily integrate their two systems and optimise the dataflow and automate the entry of new employee's master data – saving time and resources during the recruitment process.
The foundation of the partnership is a standard integration connection between the two systems, which allows for employee data to be transferred between the Jobylon system and CatalystOne, allowing for a smoother and seamless integration between the two solutions.
Customers of Jobylon and CatalystOne therefore no longer need to manually enter data about their new employees into their HCM system and can instead simply import them with the click of a button, and by starting an automated candidate workflow.
This new integration does not only make the process quicker and easier, but also ensures high data quality and less chance of manual data entry mistakes.
"We're excited to enter a strategic partnership with CatalystOne, which represents the start of a long-term collaboration aimed at delivering the best possible solution to our customers. Our joint efforts will provide value both now and in the future, with exciting features and integration options to come. We're confident that this partnership between Jobylon and CatalystOne will have a positive impact on our customers, and we're excited to embark on this journey together" says Head of Partnerships at Jobylon, Etienne Nigg.
"Jobylon offers a unique and modern solution that includes everything you need in the recruitment process with a unique focus on candidate experience and employer branding. We are very proud to partner up with Jobylon and to be able to offer the Jobylon recruitment solution with our standardized integration to our customers." says Partner Manager at CatalystOne, Runar Holm.
For more information about the partnership and integration between the two systems, please contact sales at CatalystOne Solutions at info@catalystone.com or Jobylon at partner@jobylon.com
---
About Jobylon
Jobylon provides a modern and flexible enterprise hiring platform that enables employers to find and hire the right people for their businesses. The company was founded in 2011 with the goal of improving the recruitment process for employers and job seekers alike. By providing a streamlined platform for employers to post job openings and for job seekers to apply, Jobylon helps reduce the time, effort, and expense associated with the recruitment process.
Read more on https://Jobylon.com/
---
About CatalystOne
CatalystOne Solutions is a fast-growing Nordic SaaS company that specialises in HCM software that can elevate and transform HR from people administration to a strategic HR function, using automation and digital HR for processes such as HR master data management, performance management, talent management, and learning management.
CatalystOne has offices in Oslo, Sandefjord, Stockholm, Copenhagen and Silkeborg
Read more on https://CatalystOne.com/