Christmas and New Year are just around the corner and everywhere we go there are songs and advertisements and heartwarming movies telling us it's the most wonderful time of the year. But for many, it's the toughest.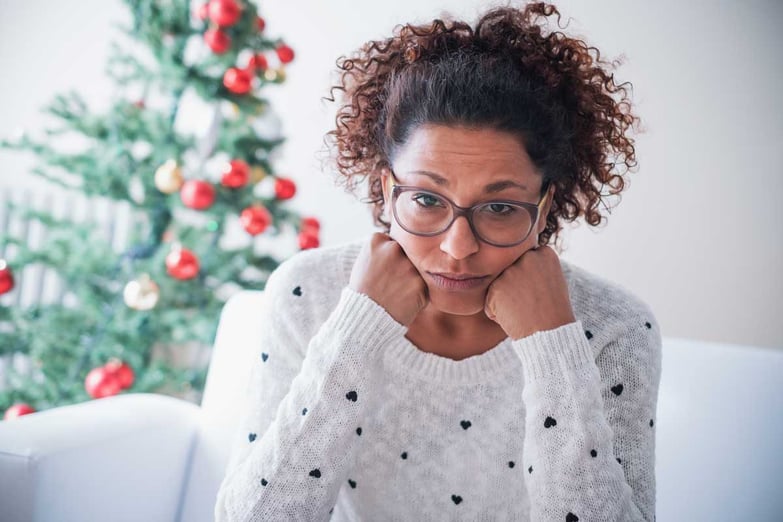 For most people, there is the general stress of shopping, budgeting and planning for holiday celebrations to deal with, but what about end-of-year workplace stress? There are certain factors that can negatively impact productivity, concentration and energy that can hit critical mass at this time of year.
People managers and HR professionals need to be aware of the warning signs of end-of-year workplace stress, and do what they can to help those who might be struggling to find balance. The first step towards identifying and assisting stressed employees is to understand where the stress might be coming from.
Too much to do
The most obvious culprit in December is the very fact of the year's end. There can be extra pressure to get those final sales figures up, get projects finalised, or put plans in place for the year to come. And, as more and more people leave on vacation, the stress can pile up on those who plan to work through the holiday season.
Not enough to do
On the flip side, there might be those who have finished up their year's work, or are coming in to an increasingly empty workplace each day, who are bored and under-stimulated. This can be just as stressful as too much work and can leave workers wondering whether they should find a new job next year.
Seasonal Affective Disorder (SAD)
In addition to workload pressures, there is the pervasive influence of Seasonal Affective Disorder (SAD) which negatively affects brain function and hormone levels during the darkest parts of the year. The symptoms can range from general lethargy and inability to concentrate to anxiety, excessive irritability, and full-blown depression. Studies have shown that up to 8% of people in northern latitudes experience severe symptoms, while up to 15% are affected to a lesser degree.
While SAD cannot be completely avoided or cured, a supportive environment and practical tools can help manage the symptoms. Here are some concrete things managers and HR/work culture professionals can do to help employees affected by SAD:
Light: make light box therapy units available to share in your office or workplace.
Exercise: remind your employees of any activities, subsidies or benefits your company may offer that support regular exercise and wellness.
Nutrition: encourage your employees to take proper breaks and eat well; you could even offer multivitamins in your staff kitchen—vitamin D is particularly important!
Connection: encourage all employees to make time to look after each other, socialise as part of their workday, and check in with frequently late or absent co-workers who might be struggling with lethargy, a key sign of depression.
These activities, and encouraging your employees to participate, will help build a supportive environment for any colleagues who might be suffering from winter depression. Just showing a bit of understanding and sympathy can go a long way towards lifting the weight of SAD.
Finding balance
And what about the other types workplaces stress we've talked about here, such as workloads being too heavy or too light? If you work for a larger company, or have many people reporting to you, it can be especially difficult to identify untenable stress levels, dips in day-to-day productivity, or boredom. What can really help is a tool through which to measure workload balance.
Here at CatalystOne, we have recently added a new module to our suite of HR tools: Work Balance. Through a quick and simple two-question survey, HR and management can track how balanced employees are in their work. When run regularly, the survey can show trends over time, giving a fuller picture of when your employees are at the most—and least—balanced. This can help you identify which teams or employees are suffering, and implement positive changes.
If you'd like to talk to us about Work Balance, or see any of our HR solutions, you can book a demonstration below: