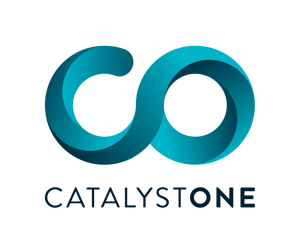 Here at CatalystOne, we started 2020 strong, like many companies did. Our plans for continued growth were somewhat derailed in March with the onset of the corona virus pandemic – along with the rest of the world, of course. But we found our feet again quite quickly as the demand for digital systems increased during lockdowns and remote work, and the second half of the year has been busy, to say the least.
In 2021, we will be able to get back on track with our growth plan and we're so happy to be able to kick that off this year by welcoming many new customers, as well as hiring new leadership positions and key technical staff in Stockholm, Oslo, and Sandefjord. This year alone, we've signed contracts with The Vy Group, XXL, Dansk Kabel TV, NHST Media, Tyréns, Geomatikk, and NHO, among many others.
Much of our activity this year is tied to movement in the digital systems industry in general. With so many employees forced to work from home, organisations have begun to recognise the need to accelerate the uptake of digital systems. With this, interest in CatalystOne's HR-system solutions, particularly employee master data, has grown. That's because employee master data not only provides businesses and their leaders with real-time oversight of their workforce, but it's also essential for identity and access management for IT systems. This in turn enables HR and leadership to reduce time and resources spent on administration and reporting and instead focus on strategy and resilience planning.
For CatalystOne, this growing need for better control of business data during an unprecedented period of workplace change has contributed both to strong sales figures and solidified relationships with our existing customers. As of October 2020, our Annual Recurring Revenue (ARR) has grown by 21% from the previous 12 months.
But what makes us any different from every other HR tech company riding the same wave of increased interest in HCM systems?
Our CEO, Avtar Jasser says, "While we're proud of our broad-spectrum solutions and market-leading UX, one of the most significant differentiating factors is in the way we work with our customers. Our implementation process is something we've worked hard to get right, and we receive a lot of positive feedback about it."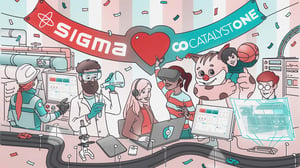 It looks like HerbertNathan agrees! On the 24th of November this year, we were awarded HR Implementation Project of the Year for the second time in three years, this time for our work with the Swedish consultancy group, Sigma.
We're so proud of all our customers and the work that we do with them, but never more than we have been this year – arguable the most challenging year faced by the western world since the end of World War II.
We're looking forward to facing 2021 with the same energy and can-do attitude that brought us through this year, but hopefully this time with a light at the end of the corona tunnel.
We'd like to wish all of our blog readers a safe and happy holiday season. See you next year!