If you Google the words "Work" and "Balance" you will find thousands of results for work-life balance, but almost none about how to stay in balance at work – or, if you're an employer or manager, how to build a culture of healthy balance in your workplace.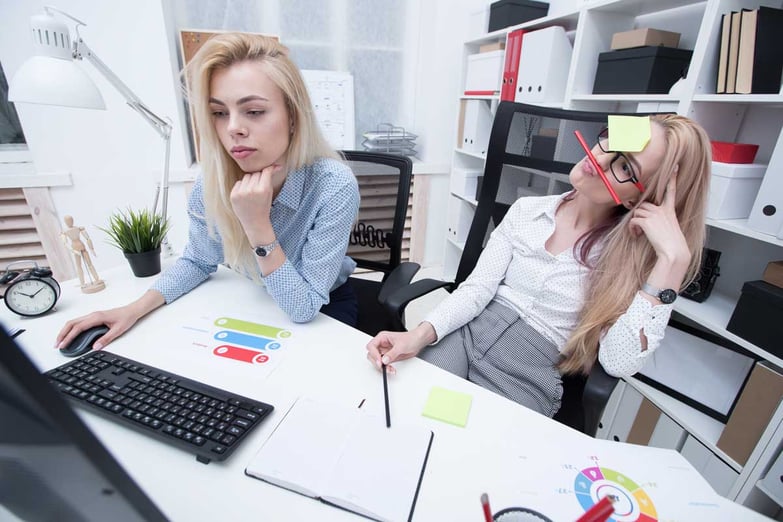 What is
w
ork
b
alance?
Having good balance at work means finding the sweet spot between having too much and too little to do, and also the right level of challenge in your work. The tricky part is that the point of balance is different for everyone.
Put simply, when an employee feels overwhelmed, underutilised, or bored at work, then they lack good work balance.
What work balance means for businesses
Research indicates that overworked and stressed employees get sick more often, tend to take longer breaks, and are less effective and productive in their work. At the same time, the Korn Ferry Institute found that the top reason employees look for new jobs is that they are bored and unchallenged at work. In addition, workplace boredom can also contribute to ill health, depression and absenteeism, according to an Udemy study.
Stressed, demotivated, ill, absent, or disengaged employees put your business goals and results at risk. Whereas satisfied, motivated and engaged employees are not only more productive and contribute to a generally healthy atmosphere in the workplace, they directly contribute to customer, client and business partner satisfaction.
What employers can do
As a manager or HR professional, you probably have a general sense of whether or not your employees are satisfied and engaged. But, even if you suspect there are imbalances, you may not know how and where to start addressing them. It can be overwhelming to think about finding balance for each individual employee, but as a first step, what you really need is insight. In other words, before you can make changes to improve your workplace or its culture, you need to know what and where the problems are.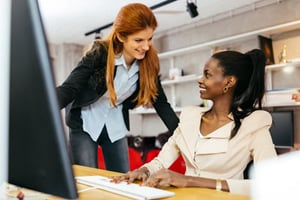 Gaining this knowledge starts with asking questions of your employees – either through regular surveys or during one-to-one sessions – about their workload and tasks. Do they have enough to do? Too much? How challenged are they? Once you collect and compile the answers to these questions, you will start to see patterns and will be able to identify which departments, teams, or individuals are experiencing imbalance.
CatalystOne can help
CatalystOne developed Work Balance to help managers identify both individuals and areas or teams that are out of balance. Take a look at this short video to find out how it works.
Helping your employees find balance at work need not be complicated nor time consuming. Learn more about Work Balance on our website or book a demo to see what we can do to help you on the road to creating a more responsive, balanced workplace.