Does the term Performance Management fill you with dread or anxiety? Or maybe as a manager it makes you sigh and frown at the thought of another awkward sitting with one of your team? For some years now Performance Management methods have been deemed dated, burdensome, and of low value. But the waves of change that followed the recent Covid-19 pandemic may have forced a positive shift, and a new blueprint, to a process that many had considered broken.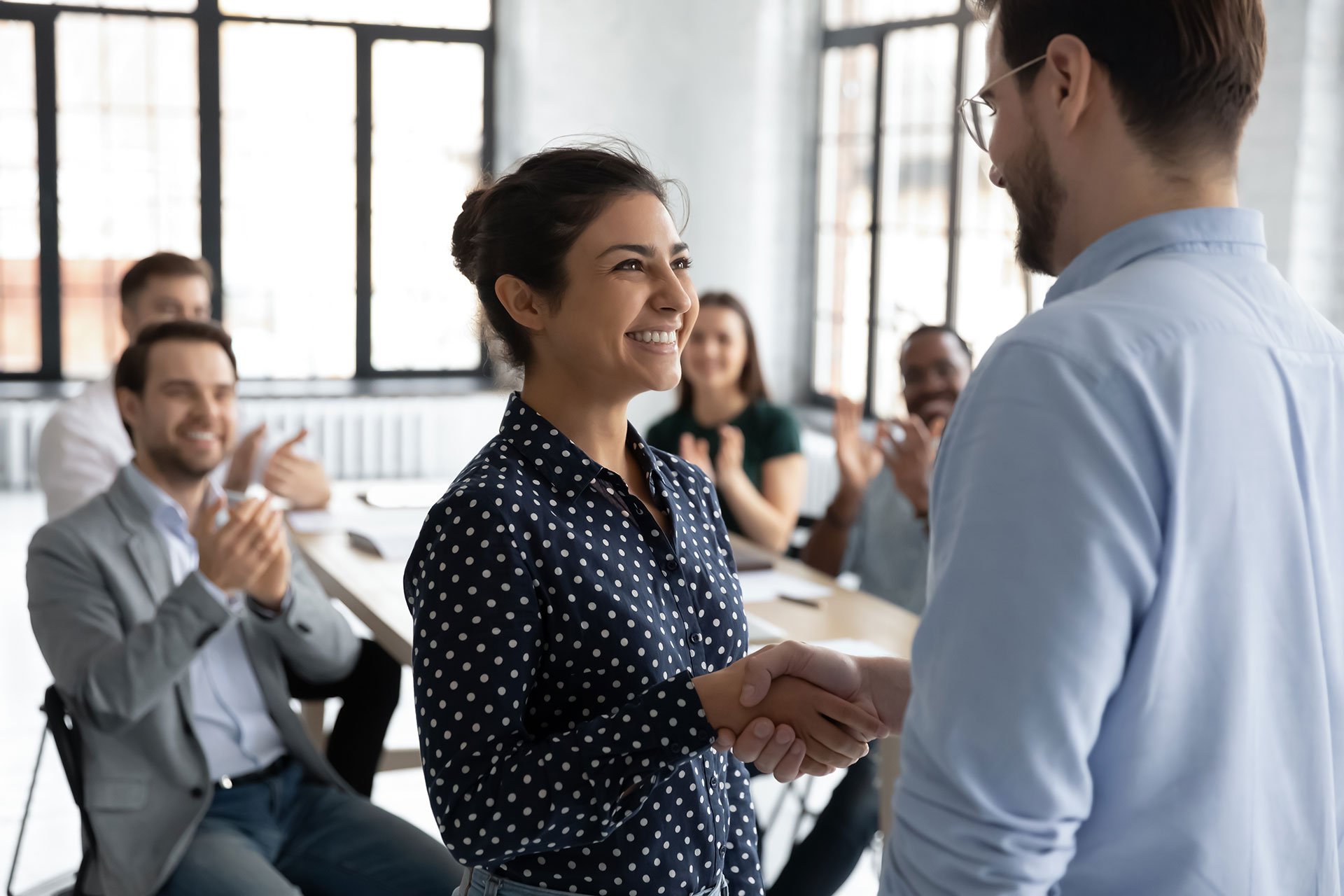 What is Performance Management?
Let's begin with defining Performance Management as follows:
Performance management is an ongoing process that aims to support the development of an employee so that they can carry out their job to the best of their ability. Performance management aligns the employee role and activities with the strategic objectives of the company, so that the company may nurture and develop the right talent for its future.


The challenges with traditional methods
For decades businesses have taken a one size fits all approach to managing their employee performance, whereby everyone in the company is evaluated against a set of goals and rated. This process involves annual/bi-annual/or quarterly one to ones between a manager and a team member, where goals and performance are discussed and reviewed.
In some organisations, the method, dubbed the "rank and yank", was used to then let go of the so-called bottom 10%.
It's no surprise then that often, honest feedback isn't given for fear of retaliation or termination. The result? A time consuming and ineffective process that leads to low morale and a lack of motivation.
A survey by CEB (now Gartner) found that 95% of managers were dissatisfied with their PM systems, while 59% of employees said they felt the reviews are not worth the time invested. More importantly 90% of HR heads said they did not feel the system yielded accurate information and 56% of employees said they do not receive feedback on what to improve.


Performance management trends on the rise
If traditional Performance Management was already redundant before the pandemic, then post pandemic it's pretty much dead in the water. As HR expert Eric Mosley says "How could a review in December 2020, based on a 12-month-old job description, possibly do justice to the challenges employees overcame?".
And this is pretty much the crux of the problem. Traditional methods are not agile enough for a modern working environment. Traditional processes were based on the belief that organisations operate in stable environments. The landscape today is anything but stable – change and continuous transformation are the new norm.
So, what are some of the new(er) approaches that are on the rise?


Development not measurement
Instead of a stick and carrot approach, many organisations are now embracing performance management to engage and develop their workforce. With more people working from home (or having to work from home), keeping employees informed, engaged, and motivated has been pushed to the fore.
This way of thinking is not necessarily new and is based on the principles of the Continuous Performance Management model which has been around for some years now. At its core, this approach pivots from a focus on evaluating what has been, to engaging and developing for the present and the future.


Continuous and reciprocal feedback
Annual appraisals are being replaced with regular check-ins, typically held bi-weekly or monthly. This gives line managers and employees alike the opportunity to discuss performance, achievement, and challenges on an ongoing basis. With teams no longer sitting in one location, or necessarily working the same 9-5 hours, the need for regular dialogue has become much more of a necessity.
A Harvard study truly highlighted the power of interaction when it found that frequent check-ins with managers not only improved performance, but that the conversation didn't even have to focus on a particular task or skill. Any interaction – be it about family or the weather — lifted performance.
Gathering two-way and 360-degree feedback is also increasingly popular. The results provide a more comprehensive review of employees and also allow HR managers to identify trends or issues within departments.
For example, the recent fast track to extensive remote working has resulted in process management issues for many. Such issues are easier to address if they are identified early. Or at the least flagged before they escalate further.


Coaching not evaluating
Central to engaging and developing employees is the need for trust and two-way interactions. Pretty much the opposite of the old command-and-control method where the manager writes a yearly, backward-looking assessment of how the employee is performing.
Good coaching will involve discussions between the manager and the employee on different parts of the role or a project – and a collaborative approach to what needs to be done and how. This will in turn help employees to develop more autonomy by gaining more ownership and accountability, while at the same time freeing up the manager's time.
Another important aspect of the coaching approach is the ability of companies to reskill their workforces. Even before the pandemic, the rapid evolution of technologies and subsequently business models has led to workforce skills gaps for many organisations.
In a recent McKinsey Global Survey on future workforce needs, nine in ten executives and managers said their organisations either face skill gaps already, or expect gaps to develop within the next five years. However, less than half of the respondents knew how to address the problem.
According to McKinsey, to meet this challenge, companies must craft a talent strategy that develops employees' critical digital and cognitive capabilities, their social and emotional skills, and their adaptability and resilience. In other words, building employees' skills in critical thinking and decision making, leadership, and managing others.
The management consultancy emphasises that now is the time for companies to double down on their learning budgets and commit to reskilling.


Digital support

Hand in hand with the shift to more continuous performance management has come the adoption of digital performance management tools.
In fact, the recent performance management revolution has been made possible – at least in part – by the increased capability of the technology that supports it. The ability to publish objectives and share feedback in real time is critical to the success of any continuous performance implementation.
Performance management software also allows HR and team managers to ensure consistency and transparency through streamlining, structuring, and scheduling of processes that are then accessible and visible to all.
HR software tools provide automated processes, with accompanying steps and templates. Such processes not only save time and improve efficiency but can also act as a supporting guide for managers as well as ensure timely follow-ups.


Conclusion
Performance management processes have been going through major reform in recent years, but its clear that the recent pandemic has either fast tracked these changes for some organisations or dramatically highlighted the need for change to others.
It's time to say goodbye to old bureaucratic methods that many argue only damage employee morale and result in teamwork and employee engagement inevitably suffering.
Developing an effective performance management process is no small task and requires time and effort to plan and implement.
But done well, it will help your company better prepare for the future and achieve organisational success. At the same time, it will help your employees realise their full potential and support management and HR to get the most out of the workforce.